Jack Stone- Tribute to Bruce Springsteen
Fri. 10 Dec, 2021 4:30pm - 9:30pm SAST
4 days away
R0.00 - R100.00
All Ages
Event Stats
4 days away
R0.00 - R100.00
All Ages
Event Description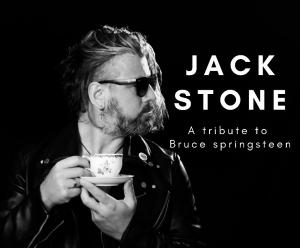 From the Glory Days of Dancing In The Dark to the Streets of Philadelphia, from the spirit of Blood Brothers that stand together while singing Fire from the top of their lungs, comes the story of great patriot who stood up for the blue collar and the right from wrong.
This is a homeage to The Boss, the influence he was to many, and the hero to the average man on the street who heard the message Dream Baby Dream. 
A story that local charting artist Jack Stone completely relates to in more ways than it might seem.
Not only did the songs of Bruce influence the sound of his Debut album Walk on, it is also the catalyst that grew his love for the music at a young age.
For ticketing queries, contact our ticketing partner Tixsa:
GET INTOUCH
012 880 26 35 /[email protected]
OPERATING HOURS
Ticketing Support:
Monday - Friday 9am - 5pm
Saturdays 10am - 4pm
Sundays 10am -1pm
Public Holidays 10am - 1pm
Join the Conversation
Follow the event with #bttbluessa