5 Lesbians Eating A Quiche
Multiple Dates & Times
Event Description
The setting is America, 1956 and the annual quiche breakfast for the ladies of the Susan B Anthony Society for the Sisters of Gertrude Stein is being held, when all hell breaks loose.
Now it's every woman for herself. It's Lord of the Flies meets Stepford Wives - with Lesbians, quiche and improvised comedy. What more could you want?
This naughty, witty, high stakes comedy romp is sure to warm your heart and make you burst out laughing.
The sisters are fun, elegant and on a journey of self-discovery. No meat... all manners!
Be ready for an interactive comedy as we take you on a journey that will help you get in touch with your inner lesbian.
"5 Lesbians Eating a Quiche" is presented by special arrangement with SAMUEL FRENCH, INC.5 Lesbians Eating a Quiche by Evan Linder & Andrew Hobgood
CAST:
Wren Robin: Candice Burgess-Look
Veronica "Vern" Shultz: Imke Du Toit
Lulie Stanwyck: Regina R. Malan
Dale Prist: Lee van der Merwe
Ginny Cadbury: Jessica-Leigh Stanley
Directed by Robert Shenton
General admission tickets: R130/ea & Groups 10+ @ R110/ea
15, 16, 17 August 2018 @ 20:00 & 19th @ 14:30
Bookings @ www.waterfronttheatreschool.co.za
http://tickets.tixsa.co.za/events/21056
Enquiries: Sharon 082 772 8867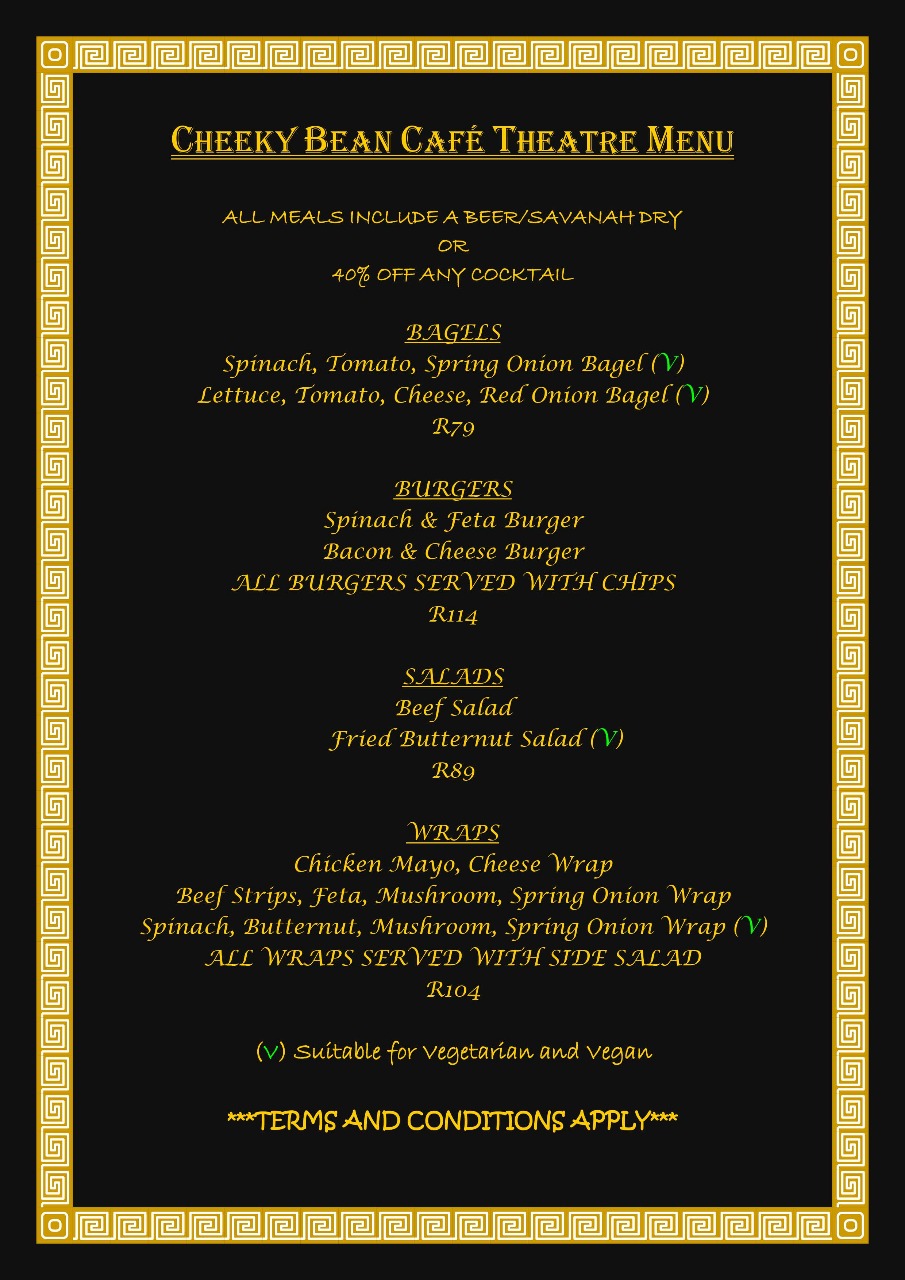 Join the Conversation
Follow the event with #gallowaytheatre