TABLE WORK SEPTEMBER: Porra
Tue. Sep 29, 2020 at 6:00pm SAST
5 days away
Price: Free
All Ages
Event Stats
5 days away
Price: Free
All Ages
Event Description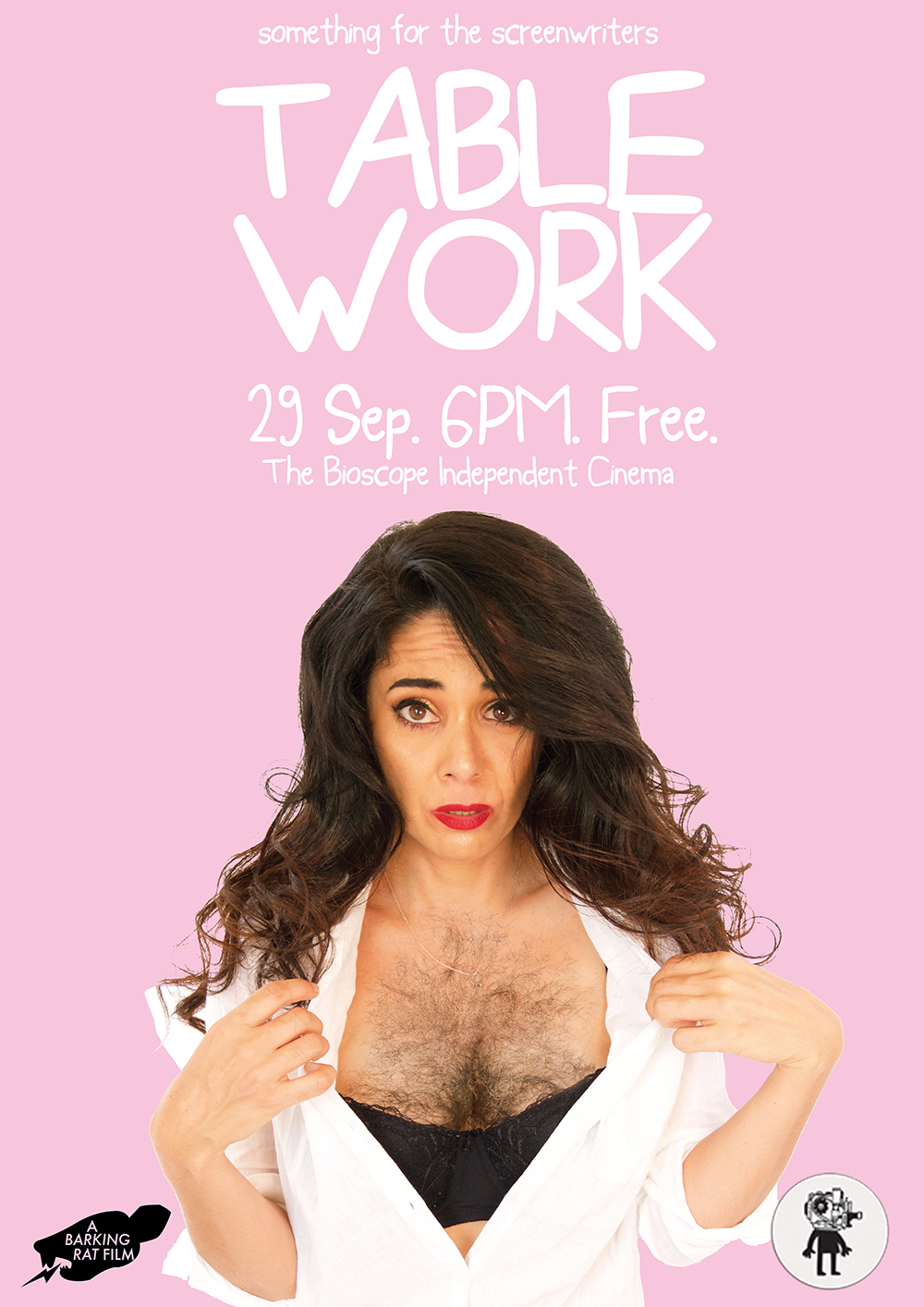 TABLE WORK is an initiative that encourages filmmakers to workshop their scripts (Feature films and TV series) through a table read, in front of an audience, prior to going into production.
It's an opportunity for the filmmaker to interrogate their script in a supportive environment with constructive feedback from the audience. Table Work takes place on the last tuesday of every month at the Bioscope.
The evenings are hosted by filmmaker John Barker (a Barking Rat film) and Russell Grant (owner of The Bioscope).
This September we'll be looking at the screen adaptation of the theatre smash hit 'Porra'.
Written and created by Sonia Esgueira.
Producer: Kirsty Galliard
Genre : Romantic Cultural Comedy.
Duration 80 minutes.
Lies, backstabbing and blue collar crime... Meet the Ferreira family, Dysfunctional since 1987.
The Ferreira's, are a lovable completely co-dependant immigrant Portuguese family, who grapple with what it means to be a "Porra" and an immigrant, in a racially divided South Africa.
This triple Rom Com movie is based on the successful one woman multi-character satire shows created and performed by award winning actress Sonia Esgueira. The PORRAlicious shows are one of the longest running one man shows in South Africa, playing to mostly sold out houses in the best venues throughout SA, Namibia and Toronto. Her live shows set the benchmark in cultural comedy in South Africa.
View Everyone
Who's Going?

Sandra V

Thulani S

Kirsty G

Makgano M

Ivone D