You've Never Seen The Film 'Gremlins'!?
Sun. Dec 15, 2019 at 5:00pm SAST
Event Description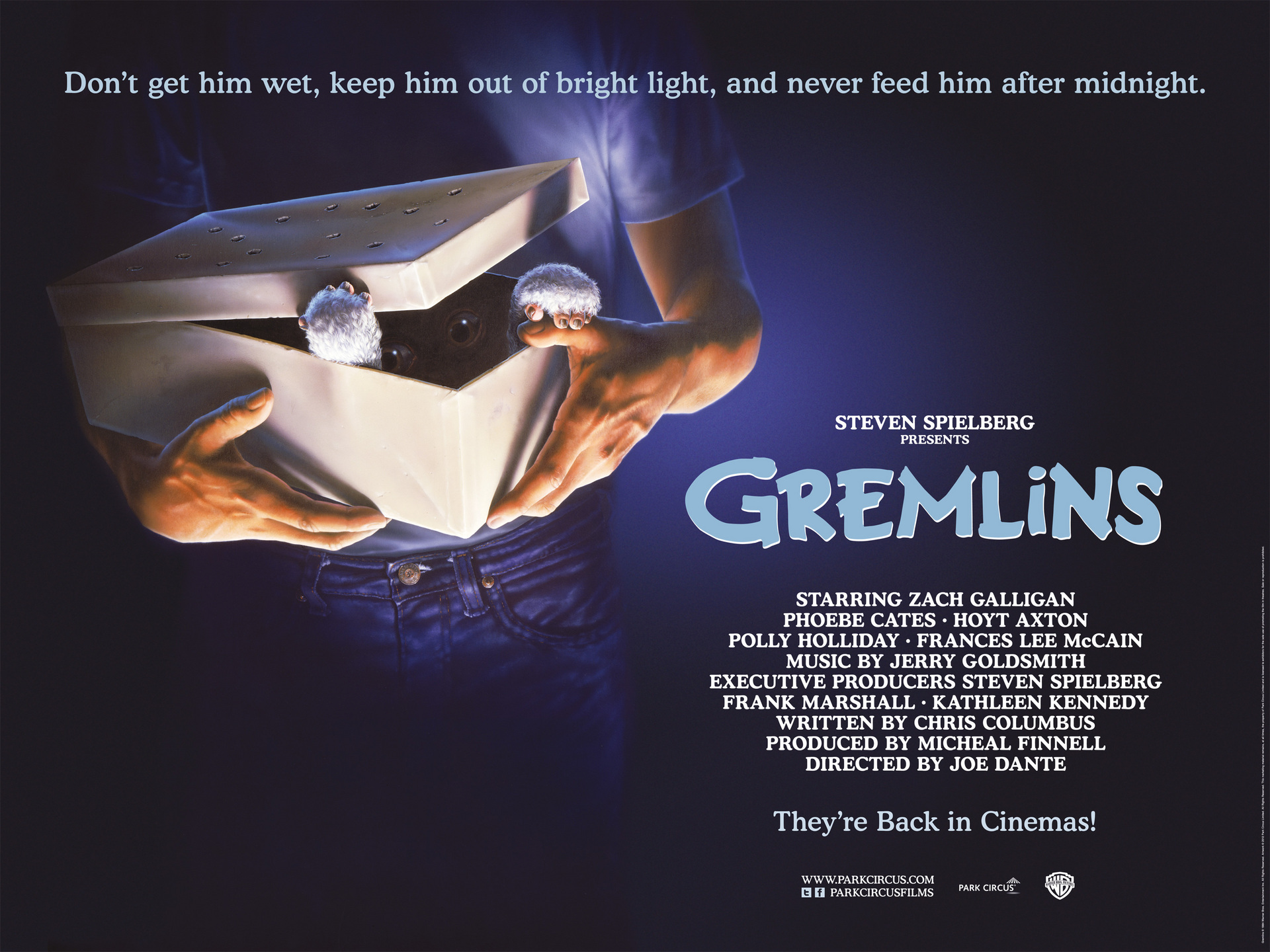 The Bioscope is proud to bring you this signature event that celebrates the films that some of us adore, that others might have completely missed!
If this one has passed you by, or you've always been meaning to watch it, now is your chance! If you love it and want a re-watch, we want you to bring along your friends or partners that haven't seen the film.
If you know and love the film, tag your friends in the facebook event now. Anyone who tags friends will go into a draw before the film starts, and one winner will get themselves a new Bioscope T-shirt.
Also on the night, anyone who brings someone or people who haven't seen the film, earns themselves a FREE bucket of The Bioscope's finest popcorn!
For all those who've let this classic pass them by...
Gremlins (1984)
Dir. Joe Dante
Fantasy/Horror/Comedy || 1h 46min
Randall Peltzer visits a Chinatown antique store in the hope of finding a Christmas present for his son Billy. In the store, Randall encounters a small, furry creature called a mogwai. The owner, Mr. Wing, refuses to sell the creature to Randall. However, his grandson secretly sells the mogwai to Randall, warning him to remember three important rules that must never be broken—do not expose the mogwai to bright lights or sunlight which will kill it, do not let it come in contact with water, and most importantly of all, never feed it after midnight.
TRAILER:
View Everyone
Who's Going?

Keren L

Jacqueline W

Iain F

Eva J

Timothy D